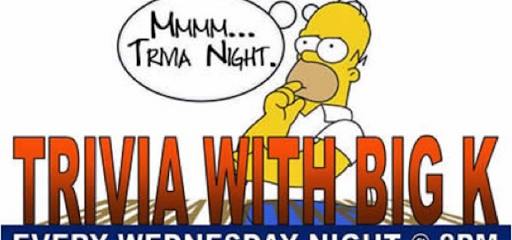 Trivia Wednesdays
Start: Wednesday July 11, 2018 at 8:00pm CDT
End: Wednesday January 6, 2016 at 10:00pm CST
Festivities begin at 8pm!
Bar Trivia on the fun side. General knowledge, sports TV and more.
The trivia's not that hard because Big K is not that smart.
Teams of of up to 6 allowed so bring some friends cause 6 brains are better that 1, just ask a zombie.